Serving New Braunfels, San Marcos, Seguin, and Canyon Lake
Watson Lane Chiropractic and Wellness provides comprehensive chiropractic care for the whole family providing treatment of the musculoskeletal system and its importance to overall wellness. Our services include treating back pain, neck pain, cervical whiplash, migraine, headaches, and sciatica. Treatment methods include spinal decompression, Genie Rub massage therapy, Rapid Release muscle therapy, Thor Laser therapy, intersegmental traction, and acupuncture.
Dr. Vanessa treats most injuries and conditions of the musculoskeletal system which can include back and neck injuries, auto accidents, sciatica, head pain, migraine pain, and sports injuries. She is a certified personal injury specialist and is knowledgeable in the care of automobile accident injuries. Dr. Vanessa represented Nike Shoe Company and ran in the 1984 Olympic Marathon trails. Dr. Vanessa laughs when recalls she has been treated for every sports injury that has ever existed and therefore is very knowledgeable in the treatment of sports injuries.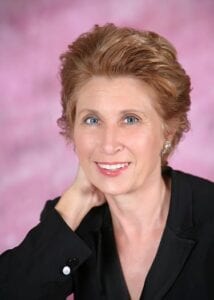 Optimal Health and Well-Being
I love to see my patient leave here happy...I've been a Chiropractor now for twenty-five years and have never grown tired of it. Each patient has specific needs and each patient is special to me. My favorite part of what I do for a living is making people happy and healing people naturally.
Dr. Vanessa Vajdos, DC
Watson Lane Chiropractic and Wellness
Providing Personalized Chiropractic Care
With new patient openings throughout the weekday and on Saturdays, we can arrange a consultation that works into your busy schedule. Click the New Patient button to download an application form or call us for a visit.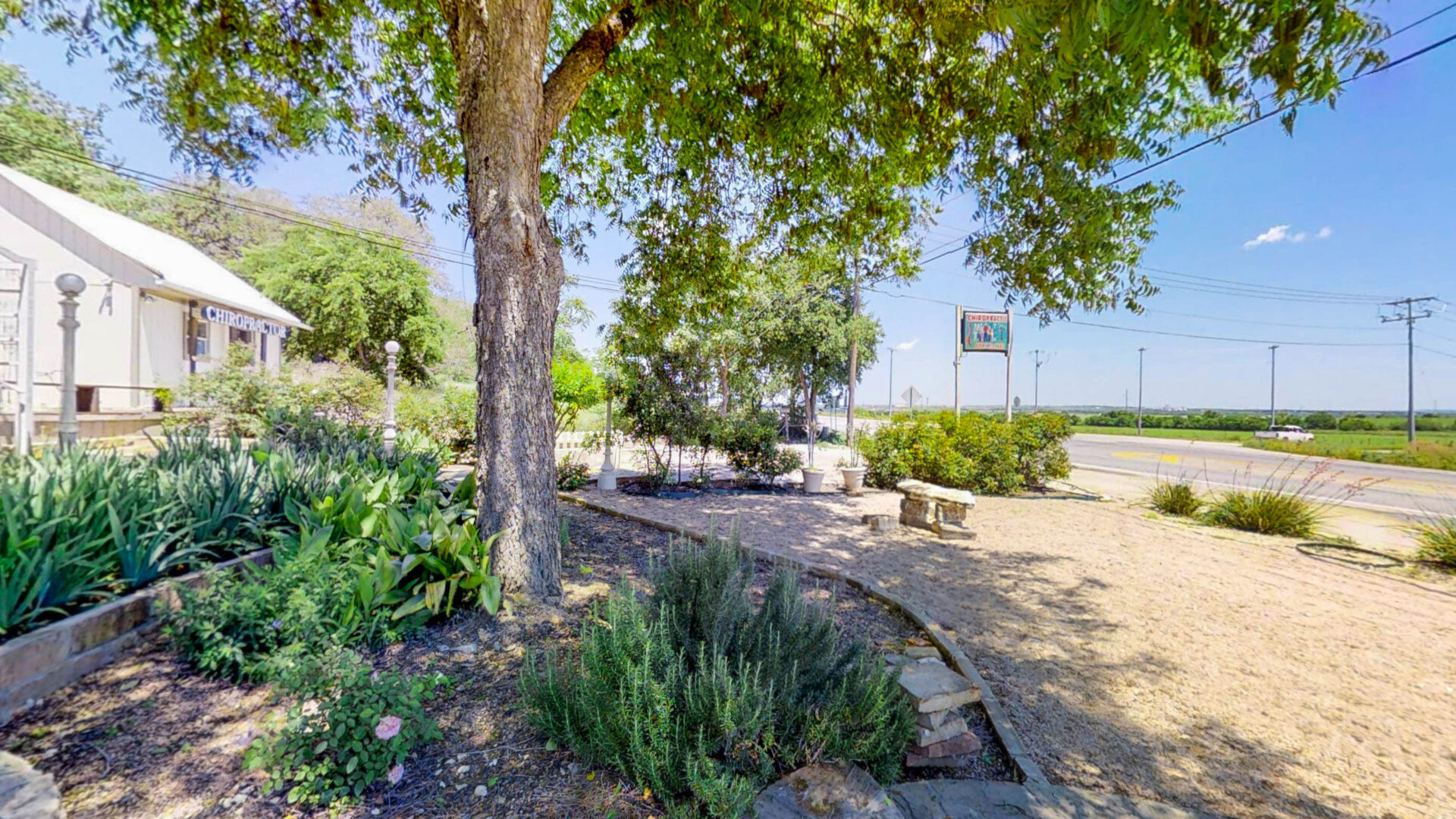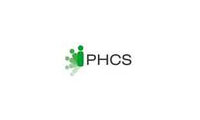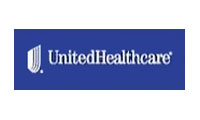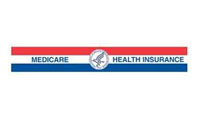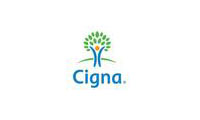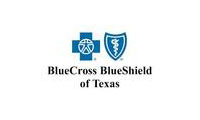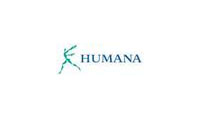 If you're the cautious type, email with your questions or concerns. We appreciate the opportunity to field questions, clear up concerns and put prospective patients at ease before their first visit.
You don't need a referral to begin chiropractic care. Most questions can be answered over the phone. If you want to explore a concern more privately, just ask the doctor.  The sooner you take action, the sooner you will begin to feel better. Contact Dr. Vanessa and get started today!
Arrange a private consultation. Use this time to describe your health issue and share your goals. This is often helpful in determining if you're likely to be a good candidate for chiropractic care.
Chiropractic Treatment
Dr. Vanessa witnessed personal recovery from injury through good chiropractic treatment. After that, she realized that being a chiropractor allows her to help people achieve optimal health naturally, rather than using harmful drugs to treat symptoms.
Memberships
As an active member of both the New Braunfels Chamber of Commerce and the Women's Chamber of Commerce Dr. Vanessa strives to be a positive influence in the community.


Testimonials
I followed in my dad's footsteps with a love of gardening. My father, Joseph Vajdos, graduated from the University of Texas A&M with a degree in agriculture, and so as a young girl, I learned the basics of farming, which has turned into love in my life. I obtained certification as a Master Gardener from the state of Texas and continue to enjoy the craft.
Dr. Vanessa Vajdos
It has been a few years since I have been able to return to DrV and I am sure glad I stopped in while visiting Texas again. I have not been able to replace her after I moved! One visit and she reviewed areas of discomfort, my stretch excercises, and daily routines that may have lead to my newest pain and discomfort. It would be worth every penny to travel back to Texas just for this fantastic doctor!
Juan
When I came Dr. Vanessa she explained how chiropractic works. I had been to Texas Medical Clinic and they did not really help me.......
Dr. Vanessa found out I had an MRI there and she explained it to me so I could understand what was wrong with me.....
Since I have been coming here, I have seen great results.
Ruben
Injured my lower back at work, couldn't move without pain for weeks. I assumed I'd need to get surgery or something invasive, but after an adjustment and stetches the pain decreased dramatically. So much helpful info from this office, very knowledgable staff.
Mary

I was having a hard time standing and bending.
After the first visit I felt so much better. This was the best experience. I feel so much better.
Lupe

Love going here. Was having pain in my neck and she suggested an Xray to get to the root of the problem so she could help to get me better. I've been about 6 times and I'm already feeling so much better.
Noelle

I came to Dr. Vajdos for chronic pain I discussed my treatments options for Dr. Vajdos and she recommended laser therapy for the inflamation. After the first treatment I felt a warming sensation in my neck and after 2 hours a dramatic increase in the range of motion and decreased pain and stiffness. I would highly Dr. Vajdos and her new Thor laser
Keith

patient Dr. Vajdos is the best. I have been an advocate of chiropractic care for years, but I have never recieved the personal attention, specialized treatments, or geniune concern from anyone else. I came to Dr. Vajdos with severe neck pain and
Bill

You guys are the absolute best. I feel terrific!
Denise

I have been a patient of Dr. Vanessa Vajdos ever since I was involved in an automobile accident. I had pain in my neck, both shoulders with pain radiating to my right arm. She has not only helped me but I have also referred my family to
Mary

My name is Timothy. Dr. Vanessa has greatly improved my flexibility, and the pain in my lower back is improving, and I would highly recommend her services. I had been going to a spinal decompression clinic in San Antonio and had little to
Timothy
I have been going to see Dr. Vanessa Vajdos for over 4 1/2 years now to treat my low back and neck and shoulder pain. When I first called Dr. Vajdos to research her practice, I was so impressed with her Sports Medicine knowledge and
Sue
I have been coming to Dr. Vajdos for about 2 months. I was in pain all the time . I quit my job and got off my feet thinking this was going to solve my problem. It did not. I came to this clinic and it took some time but now I feel great
Before i Came To Therapy. i Couldn't Sleep. Every Morning My Back Would Hurt. i Would Wake Up Feeling Like i Fell On My Back and Broke It. But That All Changed. Ever Since i Started Coming to Therapy i Could Sleep. i Can Do Everything My
Victoria
Dr. Vajdos is very nice and informative. She has done a great job helping me with my treatment.
Tom

Dr. Vajdos is a wonderful Chiropractor who has helped me tremendously since I've been in her care. I came in with lower back pain and severe migraines and after about 2 months treatment, my lower back pain is nearly gone and I don't have
Jacki
My experience and care at Dr Vanessa Vajdos' office was very pleasant, professional and educational. She took time to explain my chiropractic needs and made me feel very comfortable.
Since this was my very first experience with
Sarah
Dr. Vanessa, as always, adds to my better health with not only chiropractic but by suggesting healthier living tips. Her endless knowledge and encouragement to stretch, diet tips, etc are priceless! I highly recommend anyone for this
Rose
Vanessa has been wonderful. I have always had issues with my neck and others have never been able to adjust it properly. My first visit she was able to relax me with massage and then adjust my neck perfectly! No more pain or stiffness
Kristina

I FRIST CAME TO THE DR VANSESSA E VAZDOS I FELT LIKE I HAD A MACHETTE GOING FROM MY SHOULDER TO MY LOWER SPINE. I NOW CAN MOVE MY NECK, MY SHOULDERS, MY BACK AND MY ENTIRE BODY. I FIRST CAME IN BECAUSE I HAD PASSED FROM THE PAIN AND MY
Gary
I came to Dr. Vajdos in a tremendous amount of pain. I had been living with it for over 6 weeks. I thought it would just go away. Well, my girlfriend told me to go to a chiropractor because I had already enough enough Advil to make me
Tanner
I had a terrible locked jaw from a flare up of my TMJ, so I looked online for a nearby chiropractor and Found Dr. Vanessa. She is wonderful! I had a lot of questions and she answered them all and taught me a lot of about my TMJ. I have a
Tori
Vanessa was so helpful on relieving the pain I had in my lower back on the 1st visit. I would definitely recommend her for the great work she does.
Johanna
I was having really bad sinus and migraine headaches. I went to the doctor's office just for them to give me medicine that did not seem to be helping me what so ever. The doctor referred me to a neurologist for my migraine. But of course
Jenifer

Dr. Vajdos is a wonderful Chiropractor who has helped me when I call her up in an emergency. I am a registered nurse with several back and neck injuries that flare up. She always brings me in and gives me the treatment I need to help
Mary

5 Stars. Came with neck pain, had seen several other dr's with no relief. Felt great even after first visit. Real easy to do business with.
James
5 Stars. Came with neck pain, had seen several other dr's with no relief. Felt great even after first visit. Real easy to do business with.
Paul
I came into Dr. Vanessa's chiropractic being very very skeptical. I was nervous and even after the first appointment I was still skeptical because I was not sure if it worked. Then a few days later up to about one week, it finally hit me
Jerry
When I first starting coming, I was trying to go to Dr. Keiseling and it felt like there was still some other veretebrae out of alignment. Dr. Vajdos gave me an what she called an upper cervical adjustment and that seemed to helped me. It
Kristina
Dr. Vajdos has always been very helpful with my back and sciatia issues. I like that she used to be a runner like myself and that she is still very active. I can talk to her about the back problems I have and she's very familiar with the
Kim
if can get Dr. VAJDOS MORE THAN FIVE STAR because she a great DR. she be help me lots. She has helped with neck and mid back and low back pain. I would never go to another chiropractors because she is tops in her field. I have been coming
Sue
I can't believe how good I feel I was in so much pain and I call Watson lane chiropractor and I thought it could not be done but she is amazing she fixed my back and I recommend everybody and anybody whoever needs it call her don't wate she is amazing at what she does she will put a smile back on your face thank u so much
Mario
This is the second visit I have made to Watson Lane Chiropractic and Dr. Vanessa Vajdos has done a superb job each time.
Carol
The treatments I received were intense and very helpful. In two treatments I was feeling great.
Foeh
Vanessa has helped me get relief from my neck pain and restricted range of motion. I have seen her several times over the past few years, and she has always been very helpful and professional. She knows what she is doing and I will be coming back to see her when my spine needs re-alignment. As a matter of fact, I have even brought my husband in to see her, and after one treatment, he said he feels 10 years younger.
Kim
This was the first time I have ever gone to a Chiropractor and I left the office feeling ten years younger and ten pounds lighter. My back had so much tension for so long I didn't realize that it wasn't normal. I feel so much better I can't say enough. Thank you
Erin
I was in alot of pain and I called Watson Lane Chiropractic. They got me in immediately and helped me out.
Andrew
IT'S GREAT TO NOT SUFFER
I had been suffering from neck pain and mobility of my head which had been building up for months. Other chiropractors tried to help, and they gave me some relief, but not complete relief. I got a terrible crick in my neck last Thursday, and I said it will go away. I was so wrong! By Saturday my neck was really hurting and had no mobility at all. I said I had to find a chiropractor. You know how difficult that is on a Saturday? I called Dr. Vanessa and was able to get to see her on Saturday. At first when I saw her, I thought is she big enough to handle me. I'm 6'4 and weight 235#
Sam
I have been a patient of Dr. Vajdos for about 2 years now. She is a skilled, caring professional who has given me effective, gentle chiropractic adjustments, and other treatments that have eliminated a lot of pain in my neck and back, and even my headaches. She administered accupuncture treatments that allowed me to walk without pain after I pinched a nerve in my leg. Doc V was always available when I needed her
Lisa
Hi Y'all !
This Is Robin T. Gambrel, from New Braunfels Texas. I am 60 years old, and have had quite a bit of successful chiropractic care, in the process of Correction, Pain Relief, Care & Proper Alignment.
I can attest to the fact that I have successfully been coming to Watson Lane, Chiropractic Clinic, for better than 4 years now, and they were the only one to call me back, after a week end injury. I was instructed to immediately come to the facility and office, where I received the very best in concern, empathy, and care, and was involved in developing a plan of action, in Immediate care, & Pain Relief, Plus additional Education, in regards to my case, and condition, that was most effective, also with including the necessary exersise, and needed stretching.
I was immediately in the Doctors Review, along with the very best possible recommendation for my continued care, for the process of obtaining Pain Relief, Relaxation, and Correcting the Problem,
that I caused, and had gotten myself into, way back then.
I am so very happy and thrilled, that they took my personal condition and physical breakdown, so very serious, and made it so possible, for me to have only missed a very minimal amount of work, as well as helping me to create a condition of being pain free, with a great degree of corrected personal alignment, along with my problem solved, and, in the most minimal amount of time, with just a few more continued care and visits.
They Really gave me my life back ! And,
My whole Family is so very appreciative for them helping me to return, to my employment, and to the job, of me supporting my family.
I am thanking you in advance, as I am and remain, Happy to have my Life back.
Sincerely Yours,
Robin T. Gambrel.
Robin